Events
Join us for a Skin Solutions Open House Anniversary Celebration!
WHEN: Saturday, October 7th 4-7pm
WHERE: Skin Solutions 205 Kelly Mill Rd. ~ Cumming
WHAT: 11 Year Anniversary / Open House


*Meet the Professionals
*Skin Scope Analysis
*La Bella Mineral Makeup Dustings
*Cranberry Scrub Demo
*Appetizers & Drinks
*Kids Area with S'more & a Fire pit
RSVP by calling 770.886.6979 or using our 'contact us' page to let us know how many in your party. The first 35 responders will receive a goodie bag.
If you bring a new friend, both you and your friend will receive a Young Living Oil roller ball!

Routine is good for the skin! Healthy habits and beauty can be achieved with our Monthly Membership program. Our skin cells need to turn over in a timely manner and the more we age, the slower the turnover, making our Monthly Membership a wise and healthy choice!
Check out the details to see how an affordable monthly routine might work into your schedule...Monthly Membership Details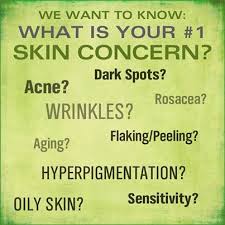 You can always call the office for information or visit our contact page to request more information. 770.886.6979